After a new baby I am SLOWLY getting back into cooking... here is a recipe I tried last night!

Quick, easy... and pretty cheap! We got a Pork Loin at Costco. It was $11. but we were able to cut it into FOUR different pieces! Pretty good deal I THINK!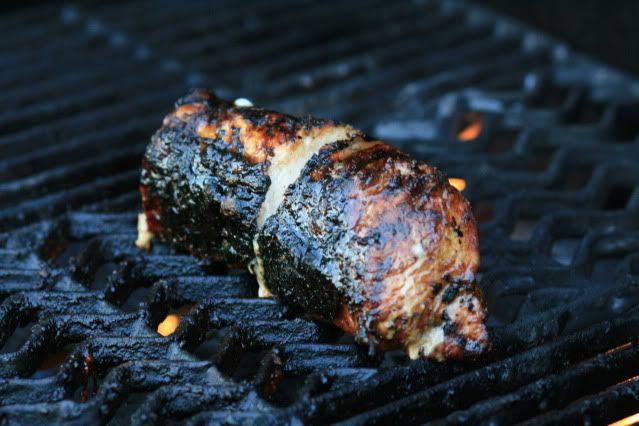 Margaret's Pork Tenderloin

2 strips pork tenderloin (Costco)
1 cup Yoshida soy sauce or teriyaki sauce
1/2 cup orange juice
1/2 cup brown sugar
1 tsp. dried basil
1 tsp. ginger
1 tsp. dry mustard
3 cloves garlic...minced (I cut it down to 2)
Pepper

Mix ingredients together and pour over tenderloins that have been poked with a fork. Marinate at least 3 hours or overnight. Dad sears them about 1 1/2 minutes on high heat on each side, then turns the heat to low and does 5-7 more minutes on each side, pouring some marinade over them and rotating them frequently. He says about 20 minutes all together from the searing.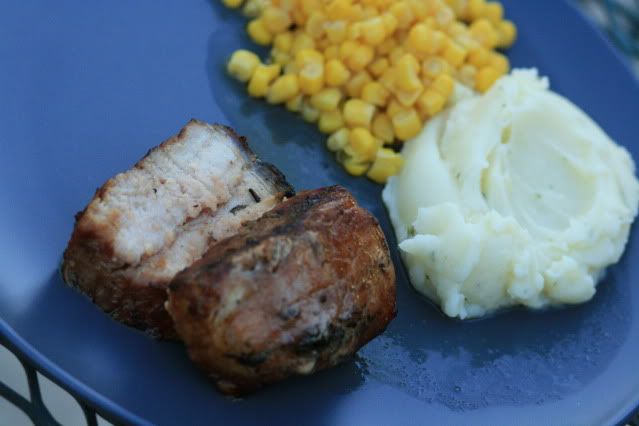 *i went ALL out and opened a can of corn and made INSTANT potatoes... i said I am SLOWLY getting the hang of this. Marinating the Pork Loin just about threw my day COMPLETELY out of whack! ☺Perhaps next time I can for something a little more difficult! ;)