so excited that I made dinner again.
I made this last week. It is a favorite around here.
One of the residents wives made it for me a few years ago when I had Porter and we LOVE it!!!
it is also SUPER easy.peasy!!!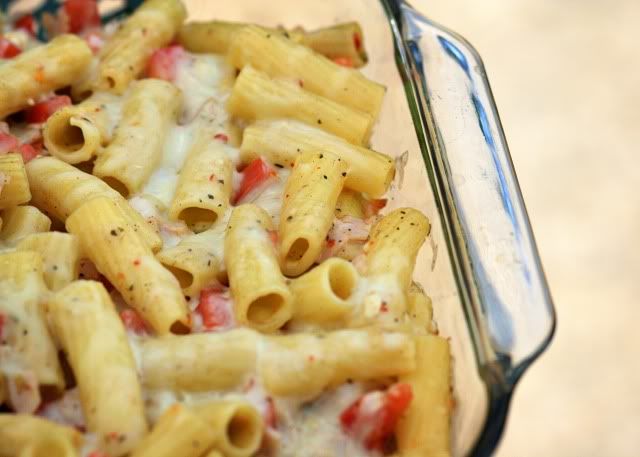 [i promise... it tastes LOTS better than it looks]

Ham, Feta & Rigatoni Bake
from: Erin Christensen
12 oz. Rigatoni
1 ½ c diced ham
4 large tomatoes (Roma work well)
1 c (4 oz.) crumbled Feta cheese
1 c Mozzarella cheese
1 ½ tsp. thyme
1 c heavy whipping cream

Cook pasta according to directions on box. Mix all other ingred. Into an oven safe dish. Cover and bake at 375* for 15 min. take out and stir to mix the cheese's and so that the noodles on the edge don't get crispy.
Bake another 45 minutes. (i usually DON'T cook it THIS long!)
Easy & YUM!